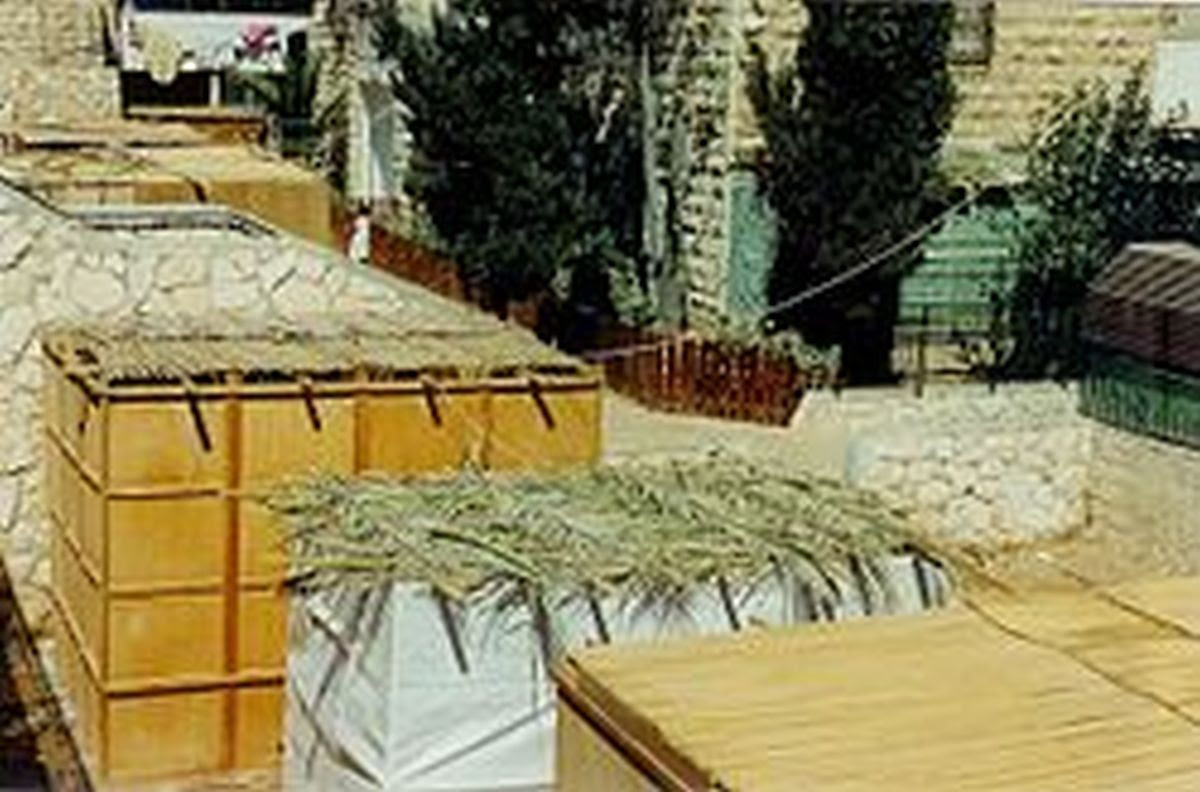 Washington,
October 8
- Aides to US President Barack Obama expressed displeasure today over not being informed of plans to assemble tens of thousands of makeshift residential structures over the last week in Jewish communities in areas both Israel and the Palestinians claim.
The huts mostly consist of wood panels, or of metal frames holding up canvas walls, with reeds or palm leaves as roofing. Satellite images and eyewitness reports alerted the Obama administration of the flurry of new construction activity, all of which appears to be taking place within the boundaries of existing Jewish communities in those contentious areas. The structures are apparently functioning as additional living space, as the inhabitants of those communities have been observed transferring tables, chairs, beds, and even rugs into the booth-like structures.
The administration stopped short of actively rebuking the Netanyahu government over the construction, as the effort has the hallmarks of a grass-roots initiative and not an officially sanctioned building spree of the kind that has infuriated White House officials in the past. In fact, hundreds of thousands of such structures have been hastily built over the last week even within the pre-1967 lines, indicating broad popular support for the initiative. However, Obama aides did communicate the president's concern over any kind of development on land claimed by Palestinians for a state.
Another factor contributing to the administration's muted response is the unlikelihood that the structures have been approved by Israeli government authorities. The addition of the booths - or, in many cases, simply the covering of an existing walled patio or terrace with the reed or leaf roofs - almost certainly constitutes a zoning violation wherever it occurs, and in the White House's assessment the Israeli authorities are almost certain to inform the residents of their obligation to dismantle the structures.
"We've had a few cases of a similar nature even in the US," said a White House staffer speaking on condition of anonymity. "We've had groups of Jews, sometimes entire communities, building these temporary structures that are in clear violation of building codes, zoning designation, and other municipal approvals necessary for the erection of such entities. People complain about it, the town or city gives the owners a couple of weeks' notice to take down the structure, and they comply. At this point we're going to assume the same process will play out over in the West Bank, though I imagine they'll have some difficulty notifying every single homeowner right away."
"It always seems to happen this time of year, too," mused the official. "I wonder if there's some way to predict the phenomenon?"